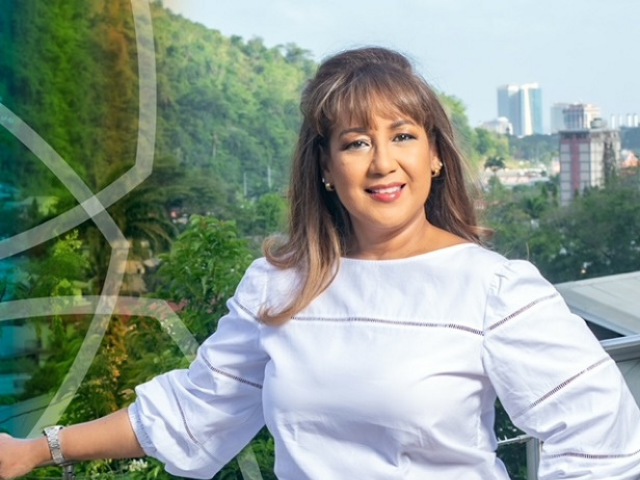 As an attorney and barrister-at-law and managing partner of Nath Sharma and Company, a growing commerical practice – with a longstanding private client base – that focuses on conveyancing, corporate law and probate practice, Indu has over 30 years' experience in the areas of commercial law, energy and banking, having spent much of her career at executive and board levels of Trinidad and Tobago's energy sector.
She has worked with both upstream and downstream multinational operators, during which time she was responsible for business development and strengthening corporate governance infrastructures. Indu's approach in this regard involved ensuring that legal and compliance frameworks were well embedded among management teams and, through robust management systems, aligning both communications and internal/external stakeholder management with companies' business strategies. Not only has this experience grounded her knowledge of the gas value chain, it has also honed her belief in the importance of sustainability in all sectors.
Her dedication to the energy sector is evident through her participation in the Nominations Committee of The Energy Chamber of Trinidad and Tobago, a sub-committee of its board on which Indu has also served, and which has strongly supported policy development for the local industry. Indu also sits on the executives of the Greater Tunapuna Chamber of Commerce and the International Women's Forum, Trinidad and Tobago. 
Indu holds an LLB (Hons) from University College London, an LLM in Corporate and Commercial Law from Queen Mary College University of London, and a Diploma in Corporate Governance from the Caribbean Corporate Governance Institute. Her certification as a mediator often comes into play in this aspect of her career, and she regularly participates in continuing professional development courses in the areas of corporate governance, banking, and oil and gas leadership. Her ardent interest in improving governance – and creating practical and bespoke multi-sector corporate frameworks to guide it – led her to start QED, a consulting firm that believes in the power of good corporate governance to boost brand sustainability while bolstering the bottom line.